Laura Lancaster - Feb 8, 2022
Deciding which university to go to and what to study for your degree are huge life decisions.   
---
Any students who want to enter UK further education need to apply through the Universities and Colleges Admissions Service (UCAS). And here at UFP, we offer every student a full UCAS advisory service.  
We believe the level of support we offer our foundation students is really quite special and so are the people behind it.  
Joanne Scarr is UFP's director of studies. Her job is to support students with their university applications. She knows exactly what's needed to get people to their first-choice destination and onto a degree course that will truly suit them.  
We chatted to Joanne about her time with UFP and the UCAS process. Here's our interview: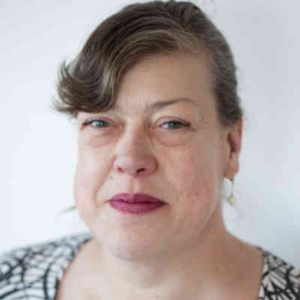 You've helped thousands of students get to university, so you play a big part in people's futures. How does that feel? 
It feels very satisfying being able to help students achieve their aims and they frequently come back during their first year at university to thank us. Their experience at UFP is often the first time that students have lived away from their families and we guide them through every step of the application process. 
How long have you worked at UFP?
Over 25 years. 
Can you tell us about some of the changes you've seen in that time?  
When I started working at UFP, David Game College was based in South Kensington and UFP had just a handful of students. The course has grown and grown over the years, moved to Notting Hill Gate, and then here to the City of London in 2017. And I've been with UFP every step of the way! The range of nationalities has increased and we now have over 30 countries represented this year on the course. It's always exciting to meet the new students every year. 
What did you study at university? 
Linguistics & Education. 
Can you explain the UCAS process? 
UCAS is the online system for applying to UK universities – it is one application form, which can be sent to a maximum of 5 universities. 
How do you support students through this process?
We will help you every step of the way – from starting the online application with you, to guiding you through the process of writing your personal statement, to advising you on choosing suitable universities and degree subjects. 
What is the timeline to apply to university? 
If you start at UFP in September, you will complete your UCAS before Christmas, and if you join us in January, you will complete it late March. 
What if a UFP student wants to study a degree abroad?
UFP is most suited to preparing students for a degree at a UK university, but it is possible to apply to universities outside the UK, and we can also help you with those application forms. 
What one piece of advice would you give students hoping to start an undergraduate degree in the UK? 
Work hard on your IELTS (International English Language Testing System)!
Interested in studying a foundation course? Get in touch with our team or submit an application.